Thinking back ten years, I'd never have even considered that I would ever associate myself with being a runner .. but here we are, and I'm a keen member of the Vegan Runners UK club (one of the fastest growing, and largest Parkrun club in the UK!) and regularly running long distances.
This year I completed my first marathon and ultramarathon (at the same time!) when I took part in Endure24 Reading - an immensely fun and hugely challenging 24 hour running event which involved running loops of a 5 mile off-road hilly trail route.
Why running?
Honestly I don't really know why I took to running so much. Maybe because it's something I thought I would never be able to do after my health crash. Maybe because I find it an immersive, whole-body mindfulness practice that allows me to be in complete relationship with my whole body and the whole world for hours at a time. Maybe I am just a sucker for challenges!
How?
You've maybe read about my life with Ehlers-Danlos Syndrome, and having to use a wheelchair for around four years, so you might be rightly wondering, how the heck did you manage to run ultramarathons with a defective body that doesn't co-operate at the best of times?!
Well, as the saying goes, it takes a village! 
I started out with a personal trainer who got me going from walking the length of a tennis court to jogging with rests, and then started going out into our local country park for our workouts. We would walk a stretch, jog a stretch, then do some exercises like squats; lunges or push-ups, before continuing with walking.
Over time, I started to feel that I might be able to just run, without walk breaks, with a bit of practice. The main thing I had to solve was the complete instability in my ankles.
Aircast braces to the rescue!
Finding Aircast A60 ankle braces was a massive life-changing experience. These braces allow me to retain full range of movement, but block inversion and eversion - the movements that typically happen when I sprain my ankle. They literally gave me my life back, stopped the constant tripping over my feet and spraining my ankles on even the tiniest stones.
My first ...
Pretty early on, my first goal was to run a mile. Then to run a mile without walk breaks. At some point, I dared to dream that one day I might be able to run 5km. I set myself the goal of being able to do it in under an hour, which seemed like a pie-in-the-sky dream at the time.
In 2018 I achieved that goal, running the Ipswich Twilight 5k race in 39:18. I was absolutely exhausted when I finished the race, but delighted to have hit my goal and smashed my time goal. Despite being second to last over the line, I had a new PB. I was elated.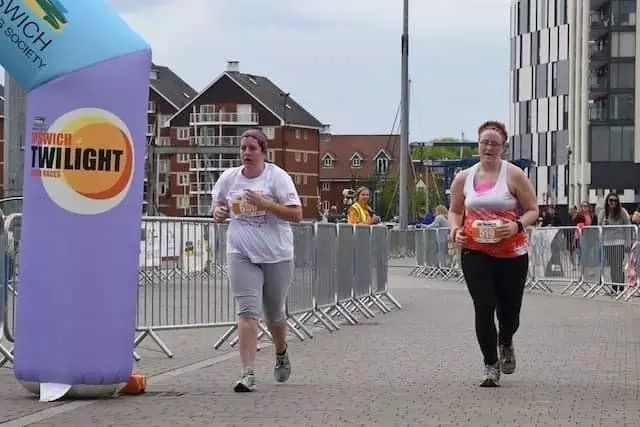 Obviously, with that goal smashed I started to wonder if I could go further. Could I maybe try for 10k? The Ipswich Twilight 10k race was on a similar course to the 5k, so in the summer of 2019 I set out to try and push the boundaries further.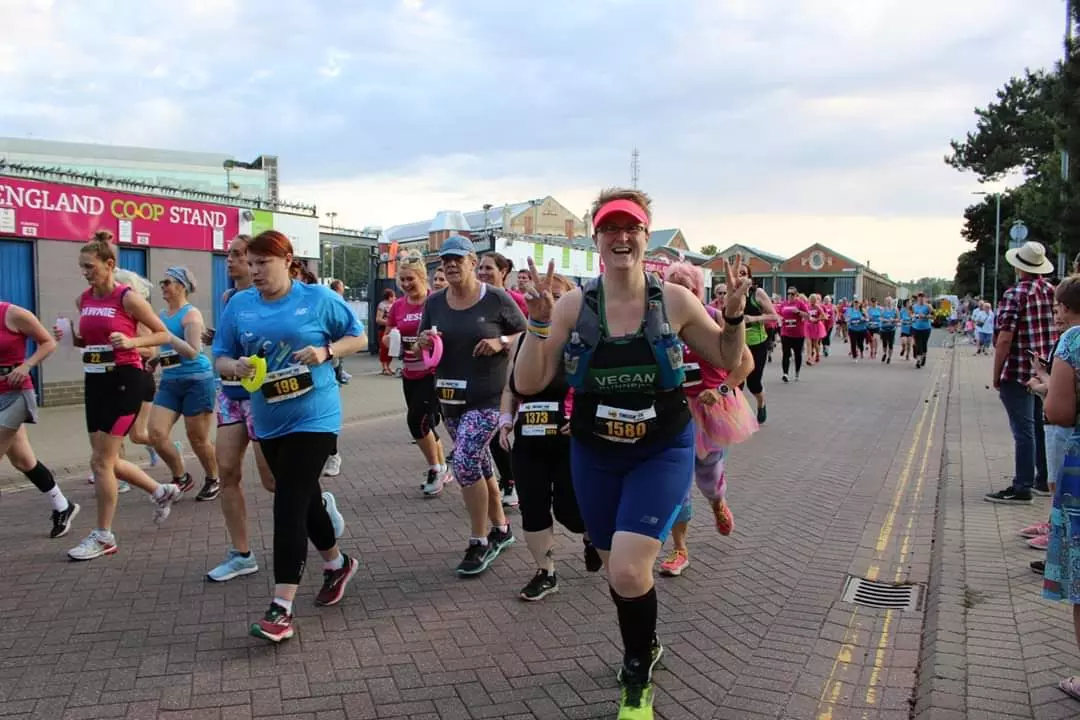 Boom, another goal achieved! I completed the race in 1:25:51 for a new PB.
Really this was where I started to ask the question, how far could I really go? I was starting to realise that while it's fun to run fast, my body actually much preferred the slow and steady pace of longer distances.
In 2019 I signed up to be part of the Vegan Runners UK relay team for Endure24 - 24 hours running in relay laps of a 5 mile circuit. Unfortunately due to the Covid-19 pandemic, that was shelved for a few years.
I continued with my running throughout the pandemic, in fact it really saved me after contracting covid-19 in March 2020 (pre vaccines, treatment and lockdowns) and getting very sick for nearly three months. At that time I was training for my first half-marathon, and along came Covid which floored me. I started back by doing a 'mile a day' running streak which I had done in the past, because that is all I was physically capable of (and at the start, it was more of a walk than a run!).
As I got stronger, I started to look for the next challenge, and back came Endure24 on the radar, this time as a solo runner rather than in a team. What if I set the goal infinitely high, and just saw how far I could go in a set time? The challenge was set!
After nearly 12 months of training, I totally smashed my already ambitious target to do 30 miles, by completing 40 miles and still smiling at the finish line! It was a fantastic experience and one which has absolutely set up the bug for long distance running in me.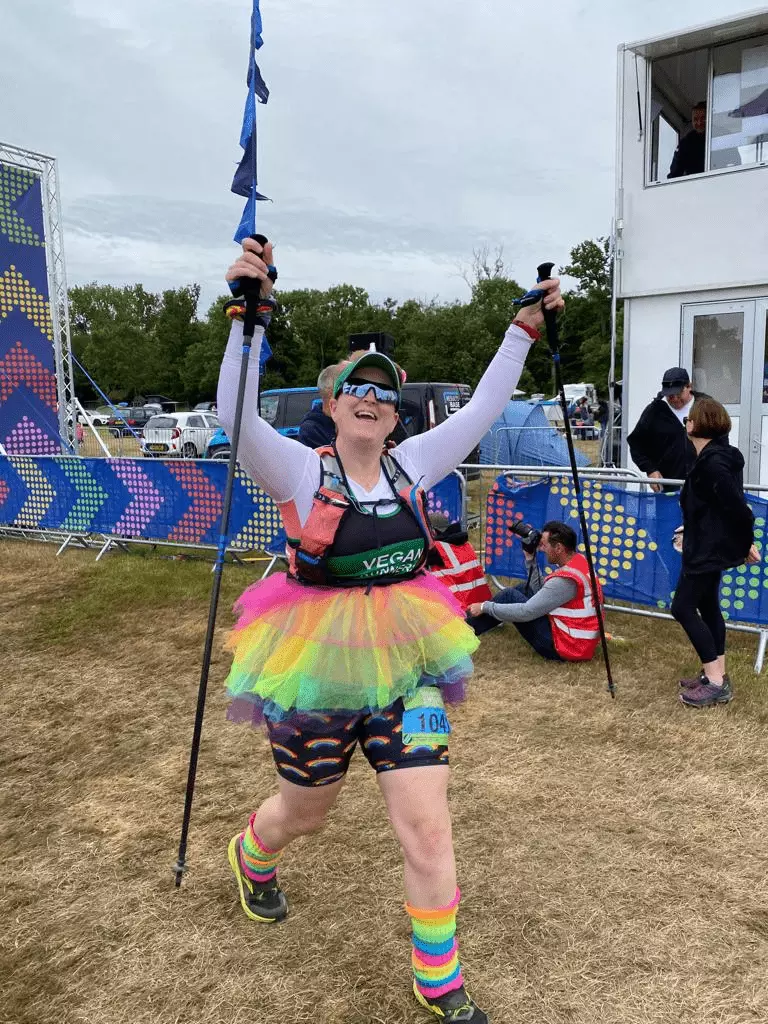 I continue to focus on longer distances, and for Endure24 and ongoing, I train with programmes from the awesome MyProCoach.net which synchronise from TrainingPeaks directly to my Garmin watch and just tell me what to do. Well worth checking out if you're needing some help with your training!