FOSDEM - short for Free and Open Source Developers European Meetup - is probably the biggest gathering of open source folks in Europe and a must-attend for anyone who is involved in the world of open source.
Attracting somewhere in the region of 8,000 people in-person and many more online, the event is free to attend and held at the ULB campus in Brussels. There are no tickets, no registration, just a case of turn up and get stuck in!
Funds are raised through the sale of merch at the event, and sponsors.
During the event, multiple buildings across the university campus are used (resulting in being lost at FOSDEM as being something of a rite of passage!) to create an extremely full schedule, with both regular conference sessions and dev rooms. 
Dev rooms are tracks which are proposed by enthusiasts who want to bring people together around a specific topic. This could be anything from Internet of Things devices to legal and governance topics to the linux kernel and everything in between.
Before the event got underway I attended the Foundations dinner sponsored by Google, for folks who are on the Foundations mailing list which exists to connect project founders and maintainers.
I've mostly been a lurker on the list so far, but it was great to meet up in person with other project maintainers and talk about the many common challenges and successes that we have faced in our projects. I had some great conversations about how to track and attribute both code and non-code contributions, it seems this is a tricky challenge that many open source projects grapple with.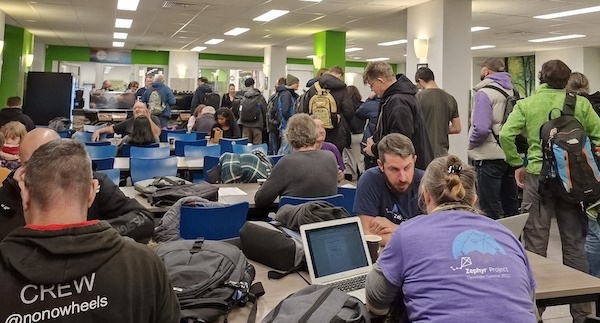 Most of Saturday was spent in the famed 'hallway track', hanging out in one of the many cafes chatting with other open source folks, watching the stream for some of the sessions where the rooms were at full capacity, and generally having a great time!
It really inspires me to be around so many other fans of open source and to hear what exciting projects they are working on. You never know who you will meet or what projects you will discover at FOSDEM! I had a chance to catch up with the team at Bitergia who do a lot of work on the CHAOSS project, and several other organizations across the open source world.
Later in the day I also met up with a Mautic community member who lived not too far from the event, which was great - after so many years online I really value having the opportunity to meet up with folks in-person and talk about how we can continue to grow Mautic.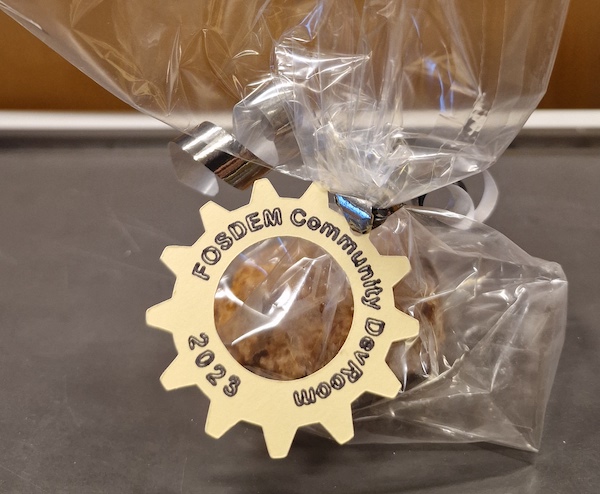 Sunday for me was spent almost entirely in the Community Dev Room, which to my great delight had yummy vegan cake as swag for all attendees.
I was also impressed with their attention to attendee safety with air filtration systems and one-way entry/exit flows throughout the day.
Here are my top three sessions from the day:


After a very full and enjoyable weekend it was back to London on the Eurostar (with an awful lot of open source fans!) for the next event, State of Open Con, in London!
Next year for FOSDEM, I will be proposing an Open DXP dev room where open source projects in the Digital Experience space will have an opportunity to work together to showcase the power of bringing open source to your marketing tech stack - if you're interested drop a comment below!