Breathworks is a fantastic organisation which exists to help people live their lives with pain, illness and suffering through teaching mindfulness and compassion through their worldwide network of trainers.
It was an honour to be invited to join the board, as these teachings are what fundamentally allowed me to break free of the suffering I had been experiencing for many years following my health crash relating to Ehlers-Danlos Syndrome, and continue to help me work with my physical and mental wellbeing.
Many of the Board members had to travel quite a distance, so we were accommodated in an Airbnb near to the location we were using the next day. Sona and Stanter made a wonderful curry, and we had a fun evening of getting to know each other. The Breathworks team had already been involved with some team retreat days in the previous days, so we were excited to hear how that had gone.
The next morning we had short presentations from members of the Breathworks team on the progress that had been made in their areas of responsibility, which was great to hear. Although we receive reports in each board meeting, it's just not the same as hearing it from the people who have done the work and led the teams. Some really great progress made in the most challenging of circumstances!
Then the fun began - we were working with a great trainer, Kerry from Brilliant Thing, who used the Design Thinking methodology to help us explore the goals that Breathworks had set three years previous, and to review what the challenges were to achieving them. I had heard of Design Thinking before but never actually had an opportunity to put it into practice.
I won't spoil the fun in case you have the opportunity to explore this methodology yourself but suffice it to say there were breakout groups and plenary sessions, opportunities to really explore what we felt about the different goals and opportunities going forward, and even some storytelling!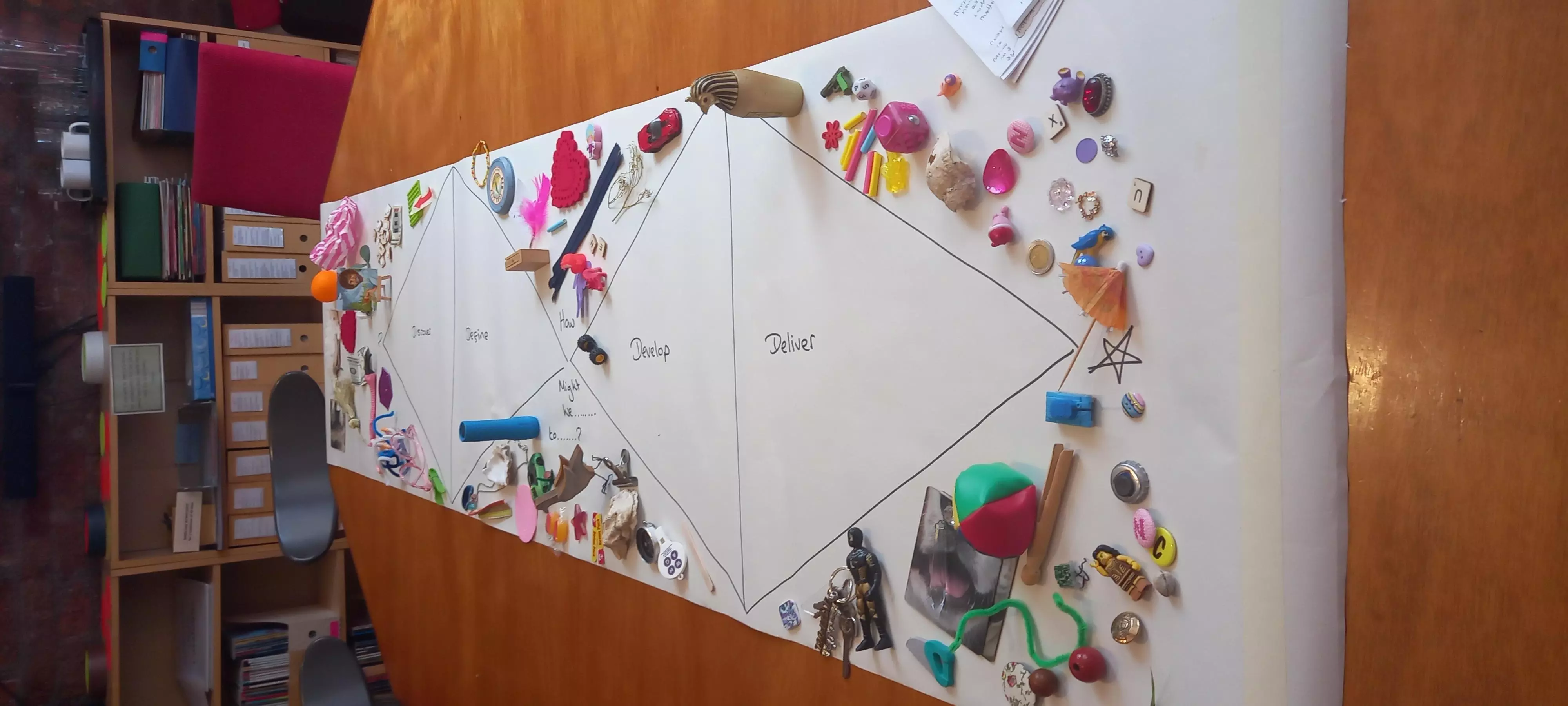 We had a great opportunity to really dig into some of the exciting potential at Breathworks as well, and I came away with sense of energy and excitement for what lies ahead.
At the end, I really appreciated the closing activity where we all shared three things:
I like, I wish, I wonder.
It was a really great way to end an engaging and inspiring time together, and to hear everyone else's input also gave us a lot of food for thought.
A huge thanks to Kerry for such an inspiring and engaging day, and to the Breathworks team for all the wonderful work you're doing every single day that makes a real difference to the lives of many folk suffering with pain, illness and disability.